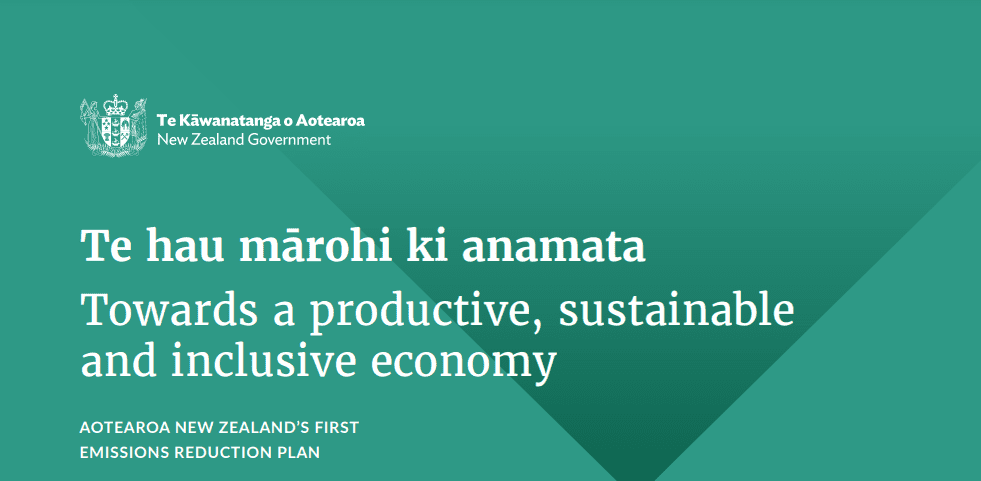 By Paul Callister
Driving less. That was a key message of the Emission Reduction Plan.
On Monday 16th of May 2022, Aotearoa New Zealand's first Emission Reduction Plan was released. Four days later the budget announced more climate change related spending. So how does the proposed plan and budget spending affect Kāpiti?
There were many positive initiatives for the climate in the plan and the budget spending. However, there were still areas of disappointment where change is either too slow or not taking place. One area is agriculture. However, while emissions from agriculture are overall very significant in New Zealand, being primarily a suburban area without intensive farming, agricultural emissions in Kāpiti formed just 12% of total gross emissions in 2019.
By far the biggest source of emissions of Kāpiti is transport, at 57% of emissions. This includes estimates for international aviation and shipping.
But first start with per capita emissions. The estimated Kāpiti population in 2019 was approximately 56,000 people, resulting in per capita gross emissions of 6.3 tonnes CO2e/person. But we know from studies in New Zealand and internationally that there is a huge variation in per person emissions. A European study showed the lowest-emitting half of EU households emit an average of 5 tonnes per person; the middle 40%, 10 tonnes; the top 10%, 23 tonnes; and the top 1%, a whopping 55 tonnes CO2e per person.
Air travel is strikingly unevenly distributed. 90% of EU households have air travel emissions averaging 0.1 tonnes per person; 9% average 0.8 tonnes; and the last 1% average 22.6 tonnes.
So a fair transition has to be at the heart of a Kāpiti Emission Reduction plan.
Working at a national level with target reductions of mega tonnes of CO2 disguises the real challenge ahead of us. So what should be the per capita emissions target be? The offsetting site atmosfair provides a guide.
"We assume the goal of limiting global warming to 1.5° C. If we distribute the IPCC budget of 420 billion tons of CO₂ until 2050 to the average world population of 8.8 billion people, this means that each person on this earth may cause a maximum of 1.5 tons CO₂ per year".
This would require a huge transformation of the economy and lifestyles. Instead, let us start with the 'tottering baby's first steps' suggested in the Emission Reduction Plan. Within that, we focus just on land transport. Across the whole of New Zealand, there is a goal of a 41 per cent reduction in transport emissions by 2035 from 2019. In particular, there is an aim to reduce kilometres driven by 20%.
Driving into central Wellington from up the coast would be about a 100km round trip depending on where a person sets off from and goes to. If they commute five days a week, 48 weeks per year that is a total of about 24,000km per year. Emissions can be estimated by using the Toitū calculators.
In a medium sized petrol car driving 24,000 km generates around 4.8 tonnes of CO2. For a larger car this is over 5 tonnes. Just driving puts us well over the target budget.
The better off in the community will be able to afford electric cars which also can lead to 'tail pipe' emission reductions. But looking at the whole picture of embodied emissions, and the fair transition that allows the poorer members of society to make low emission decisions, we need good transport alternatives. We are lucky in much of Kāpiti having a reasonably regular and low carbon train service into Wellington. While not taking into account getting to the station, using Greater Wellington Regional Council data catching a train covering the same distance is estimated to generate just 240 kg per year, a massive reduction. The half fares initiative is helpful for supporting the use of public transport.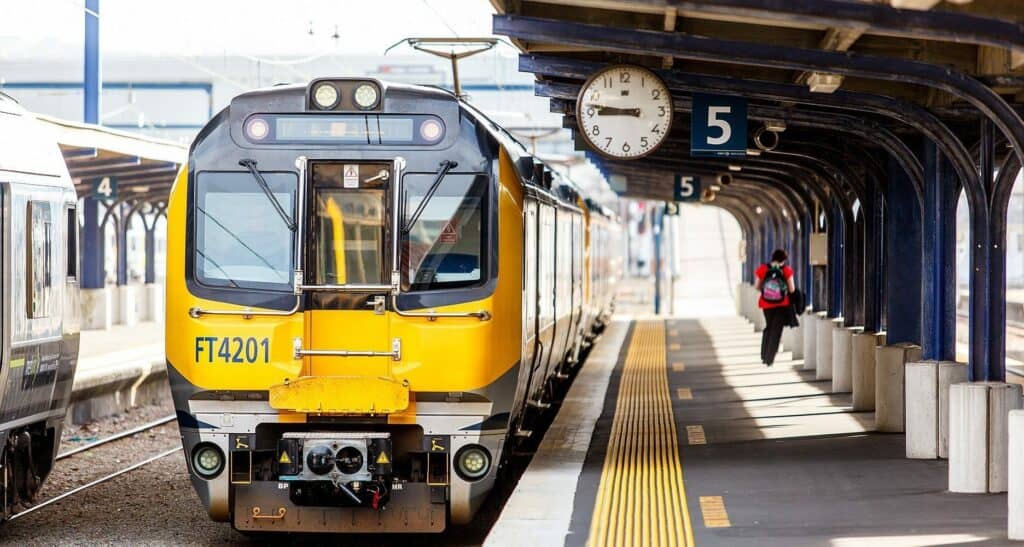 But another important reduction can come from working at home one or two days a week rather than commuting into Wellington. The pandemic showed us the way for some people to work from home.
In terms of rail, one of the big disappointments of the Emission Reduction plan was the failure to fund a replacement, and expansion, of the Capital Connection.
This would have provided the much needed rail link from Otaki to areas south. Hopefully, Horizons and Greater Wellington Regional Council, with the support of local councils, will keep pushing for government support of this upgrade. While expensive, it is far less than the proposed extension of the expressway to Levin and will reduce emissions rather than increase them.
Supporting safe cycling is a key part of the Emission Reduction Plan. A goal is to deliver a step change in cycling and walking rates. This will require all councils, including our own, to substantially improve infrastructure for walking and cycling.
Kāpiti consists of a series of villages and towns linked by the main state highway and the main trunk railway line. Many of the settlements were originally built near or around a railway station. The flat topography, housing and transport layout means that all areas of housing are potentially within relatively easy biking distance of shops and transport hubs. Intensification of housing near transport hubs will potentially support cycling as a means of reaching stations and shopping centres.
Making cycling to schools is an especially important part of the plan. The plan suggests setting targets for active travel to and from schools and to start work with schools to implement active transport plans around the schools. The plan recognises a need to Improve walking and cycling infrastructure to and along school routes, in schools, and in surrounding neighbourhoods as well as implementing the Tackling Unsafe Speeds programme to ensure safer speed limits around schools. This is why Low Carbon Kāpiti has supported the campaign for a safe crossing at Poplar Avenue and supports developing a bold plan to create safe cycling routes across the whole district. We want to become the "Holland of the South'.
But as reported in Stuff, health researcher Alastair Woodward warned much of the work to achieve the vision would fall to local councils' transport teams.
"They are going to be required to very quickly turn on a 20-cent-piece and head in a different direction. I'm not sure they are equipped or well-disposed to do so."
Let us hope that our council and its transport planners are ready to embrace and enthusiastically support the changes needed across the whole district.
Future blogs will cover other aspects of the Emission Reduction Plan including kerbside collection of food waste.