By Jake Roos, 11 November 2022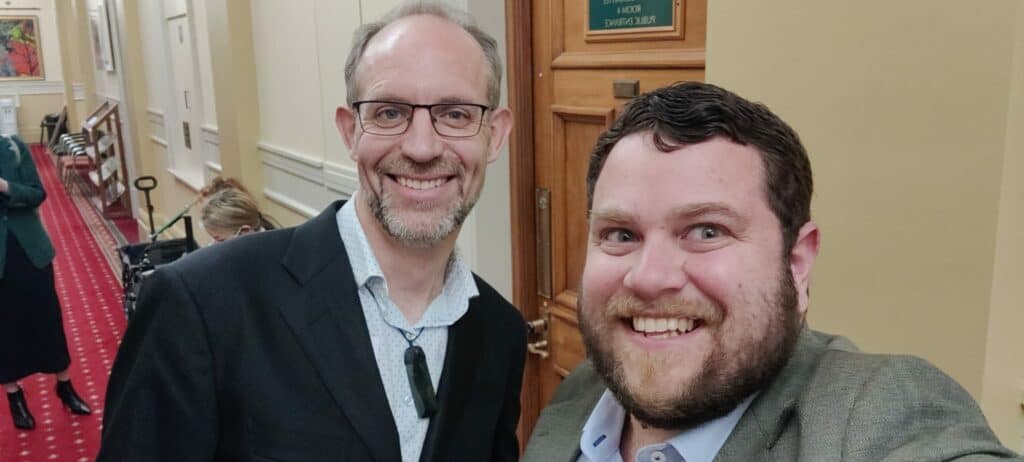 Asher Wilson-Goldman and myself presented to the Transport Select Committee inquiry on 27 October on behalf of Low Carbon Kāpiti regarding restoring passenger rail services between our cities. You can read our submission below, which was prepared in large part by Paul Callister (Thanks Paul!). Also, due to the action by Restore Passenger Rail protestors blocking SH1 at Johnsonville to coincide with it, there was added media attention at the committee. This article on NZ Herald about their action has some video of us presenting, as we were moved up when RPR's audio failed.
We ended up having about 25 minutes to speak and answer questions. We stressed the need for rapid action to reduce emissions and that improved passenger rail could deliver this in the short to medium term with sufficient focus. Questions from National were relatively hostile, with Simeon Brown indicating he thought existing Intercity coach services were all NZ needs, while Labour and the Greens were more sympathetic.