Read about our concept and reasoning for a 'Central Park' for Paraparaumu in this blog. Then consider supporting our open letter below: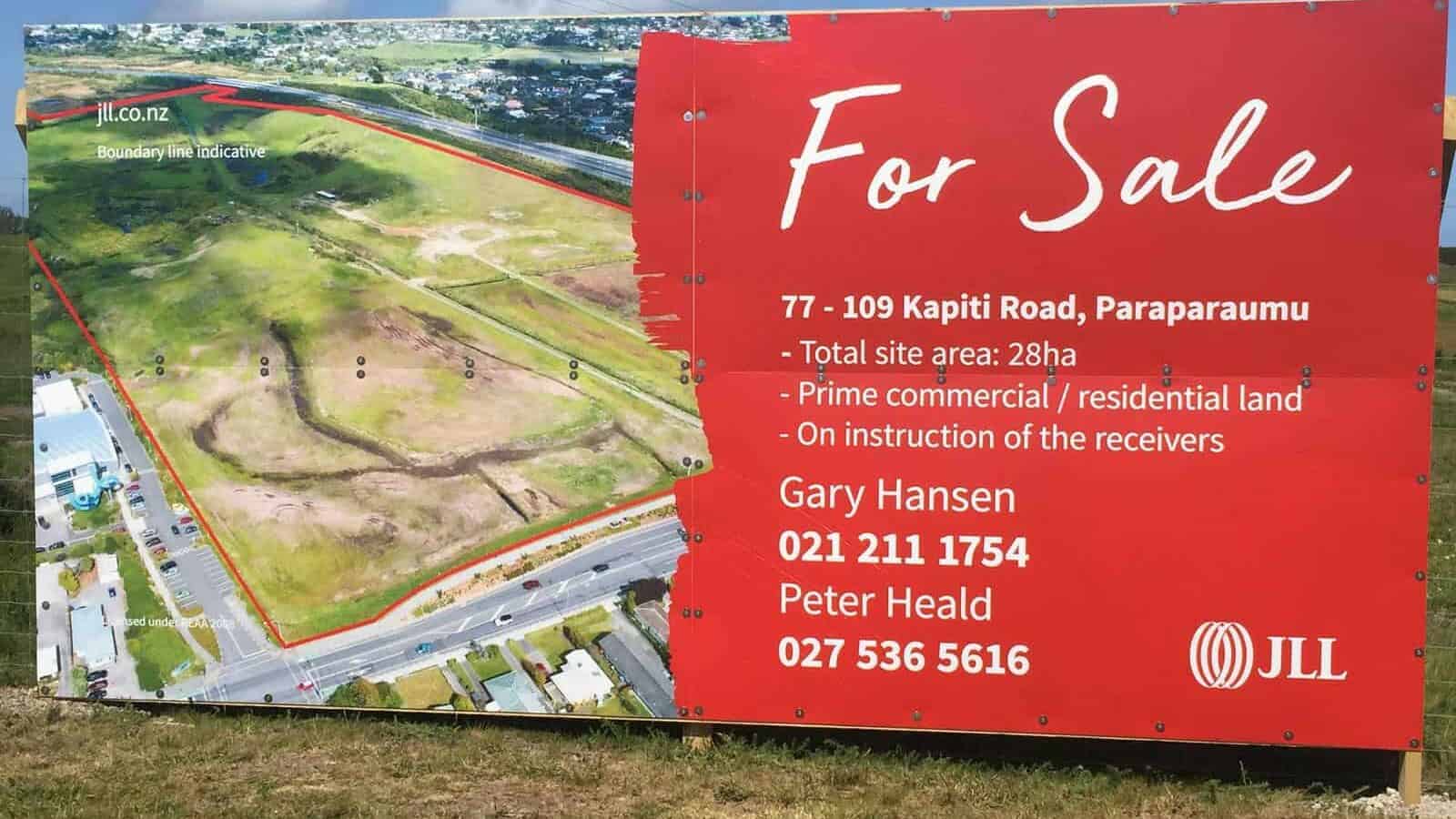 ---
Open letter to the Mayor and councillors of Kāpiti Coast District Council
We urge council to act quickly to secure land for a vibrant local park in the centre of our largest settlement, create resilience to flooding and prevent a significant amount of greenhouse gas from being emitted.
In 2019, Kāpiti Coast District Council declared a Climate Emergency. This was in recognition of the need to not only reduce district wide emissions but also to prepare the district for the challenges climate change will bring. This includes more intense storms and more flooding events.
Recently a for sale notice has gone up for 28 hectares of bare land at 77-109 Kāpiti Road. It is advertised as "prime commercial/residential land'.
In reality, much of this land is flood prone and, aside from the low sand dunes, not suitable for development. It is part of the former great peat swamp that ran from Paekākāriki behind the front sand dunes through much of the district.
Peat is a soil type that should not be built on due to its instability, its low bearing capacity, and that it is usually associated with flooding risk. Also, when drained it releases about 30 tonnes of carbon dioxide per hectare each year. Rewetting the peat will stop the release of carbon and restart the sequestration of carbon.
Much of the site for sale is also situated in a flood zone. In a large flood, water can spill over from the Wharemauku stream.
KCDC's Sean Mallon, Infrastructure Services Manager, has warned of the increasing challenges posed by climate change.
Mr Mallon warns that surface flooding from groundwater is predicted to become more significant due to both increased rainfall volumes, and sea level rise associated with climate change.
"Kāpiti will continue to be susceptible to fluctuating groundwater levels given our position between mountains and the ocean, the types of natural environments across our district and the natural places where groundwater discharges. We're going to have to learn to live with more water."
We write this letter as a coalition of three concerned groups. These are Low Carbon Kāpiti, Forest and Bird Kāpiti-Mana and the Kāpiti Coast Biodiversity Project. We have also met with the Whale Song/Wharemauku Working Group. We are fully aligned with the park vision they have for the Wharemauku Stream and surrounding area.
We see an opportunity for the council to purchase this land and create a vibrant local park.
The location could not be better. Active and passive recreation in a beautiful area would be convenient for workers and residents of Paraparaumu. The Wharemauku Stream would be enhanced and housing along its banks less likely to be flooded. Wetlands and podocarp forests will bring our much-loved native birds close to the City Centre. Carbon release would be reduced. The city would be more resilient. In doing this, Paraparaumu would have its own version of Central Park
The land sale deadline is 8 Dec 2022. In the short term, we urge the council to seize the opportunity to purchase this land and hold it as a strategic asset. If council does this, it will have the ability to directly plan and co-ordinate its development. If the land stays in private ownership, council will have much less influence over what happens to it and the outcomes are not likely to serve the community's interests or help deal with the climate change.
---
For further information about this vision see https://lowcarbonkapiti.org.nz/wharemauku-wetland-park/ or to discuss, contact Paul or Russell using their details below.
Russell Bell, Russelljamesbell@gmail.com, 021-226-6047
Jake Roos, Low Carbon Kāpiti, info@lowcarbonkapiti.org.nz
Paul Callister, Kāpiti Coast Biodiversity Project, paul.callister@outlook.com, 022-086-2405