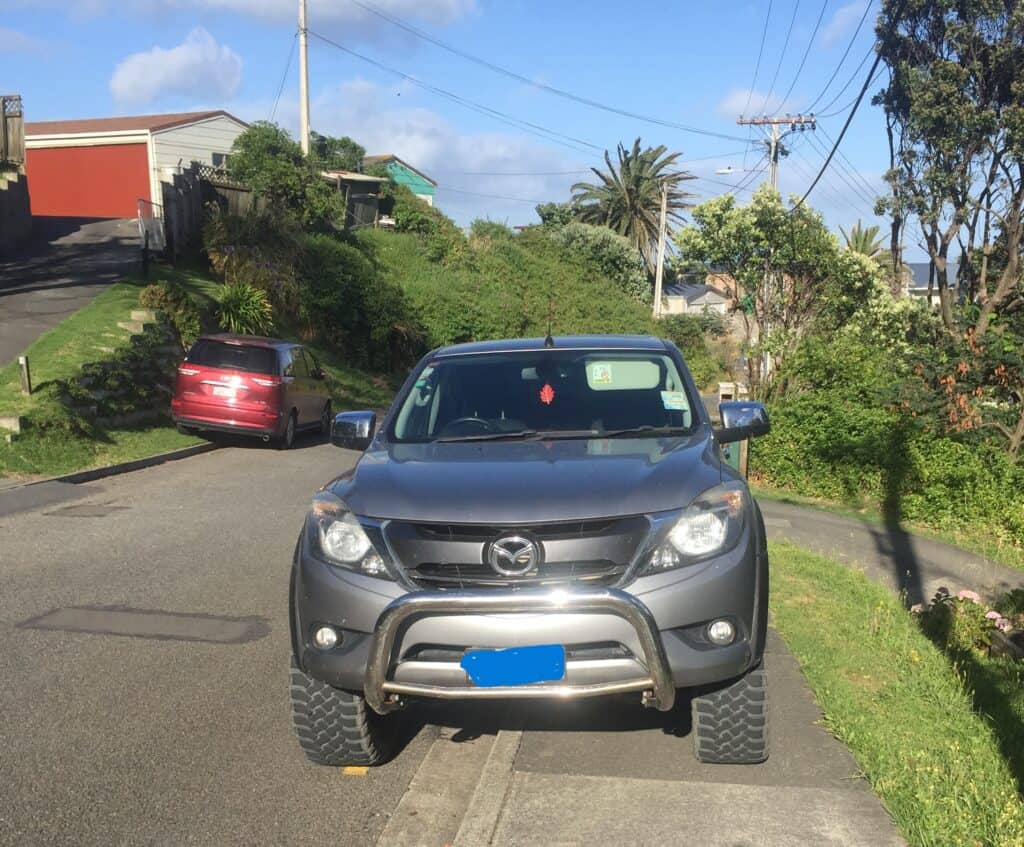 By Judith Galtry, 24 July 2022
"Any intelligent fool can make things bigger, more complex, and more violent. It takes a touch of genius — and a lot of courage to move in the opposite direction."
—E.F. Schumacher
I don't drive very often. Yet I'm experiencing disturbing levels of road rage, both on and off the road! And it's mainly directed at those SUVs and double cab Utes that increasingly hog our streets. These Goliaths are everywhere: not only on the road but often parked across footpaths blocking pedestrians, including parents with prams and young children on tricycles. Worldwide, at a time when we should be drastically reducing transport emissions, these carbon chompers have been getting heavier, larger (both wider and taller) and more popular. Car obesity is a new disease. This has resulted in a huge increase in fossil fuel emissions, as well as more dangerous roads for small cars, cyclists and walkers.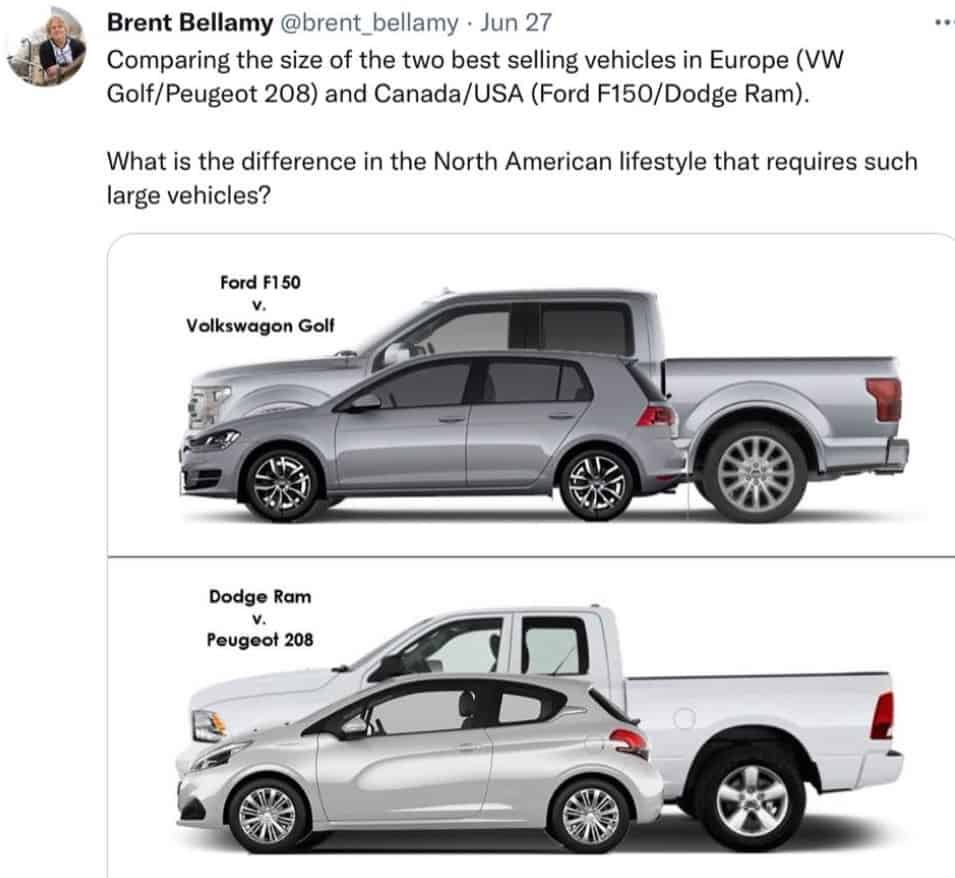 At the time that most of our roads were built, there were far fewer cars; vehicles were not designed for rapid acceleration; and there were fewer larger vehicles (referred to in the traffic engineering literature as 'light trucks and vans') on the road. Nor were there so many pedestrians and cyclists, including old people and children. Research indicates that being hit by this group of vehicles is, on average, more damaging to pedestrians than being hit by a car. Older people are also more likely to be seriously injured  in such accidents. The far higher rate of injury and death associated with SUVs is mainly due to their high front structure which impacts on vital organs.
So why has this dramatic rise in the number of SUVs happened? The high number of cheap imports, intense marketing campaigns, and drivers' safety concerns in response to this perceived proliferation help explain the increase.
If no one had such monster-sized vehicles – except those few tradespeople whose jobs require them – then these safety issues would be less concerning. Most people do not need four-wheel drive, offroad capability. But an article in the British Medical Journal notes this solution fails to consider the psychology of SUV drivers who often believe in the fundamental freedom and individual right to drive whatever vehicle they so choose, despite the environmental and public safety impact.
SUV ownership represents the conspicuous display of wealth and a deliberate attempt to look down on, both physically and metaphorically, poorer less important people such as public transport users and pedestrians.
The widespread use of SUVs is a recent development. Yet, people often claim they need these outsized boulevard beasts, e.g., to drive the kids to school or to cart various equipment. Then there are those individuals who justify the purchase of a large vehicle so they can convey their low emission recreational equipment, such as bikes, windsurfers and kayaks, to beaches and parks. But are they really blind to the contradiction that this poses for the climate crisis about which they profess to care?
To counter the very real physical risks posed by those behemoths already on the road should all of those who can afford to do so go out and purchase an SUV? Or could we buck this pernicious trend and all purchase smaller vehicles and so minimize the danger to both the climate and ourselves?
It seems not. SUVs and utes are still our car obsessed nation's top selling vehicle. At the end of June 2022, the Motor Industry Association (MIA) data revealed that 82,092 new vehicles were sold so far this year, down three per cent on last year's total of 84,669 units. The (large) Mitsubishi Outlander was the top selling new model in New Zealand with 4,914 registrations. This equates to 8.7 per cent market share in the new passenger vehicle segment. The (large) Ford Ranger (first place last year) sat in second place with 4,896 registrations.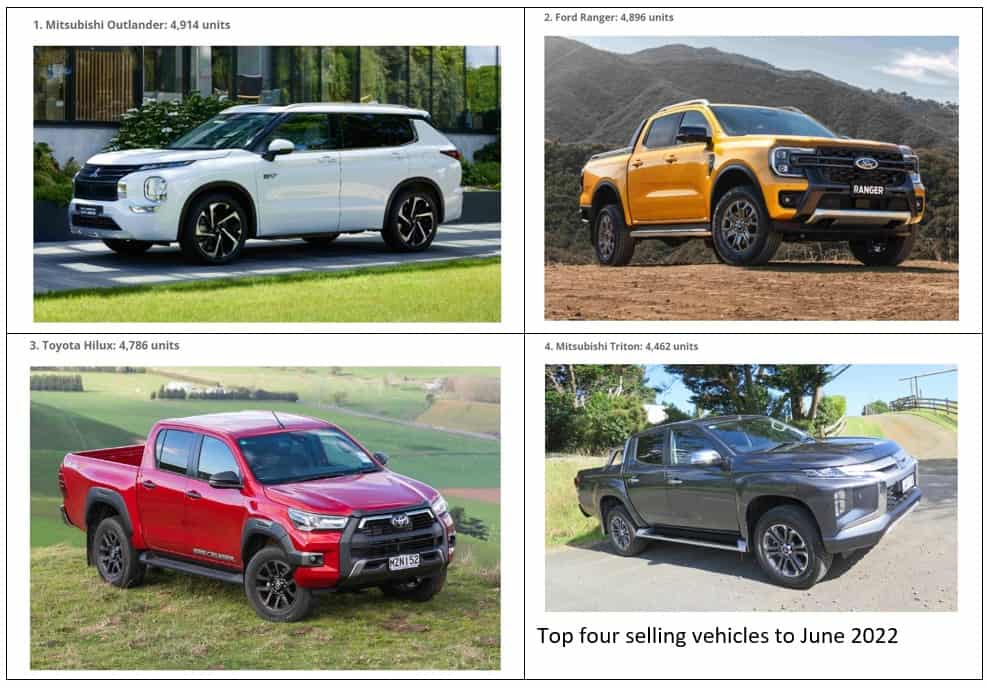 Hopefully, the introduction of the Clean Car Discount will lead to a mitigation in this trend.
Let's not beat about the bush: oversized recreational vehicles are the Vladimir Putins of the motoring world. In fact, they market themselves as such. Ford crows that its 'Ford Ranger is the pick-up truck that will help you tackle any challenge head on.' This allusion to 'head on' is no slip of the tongue. It is bully speak for 'if I hit you in a head on, I come out on top'. This swaggering attitude is bolstered by the macho names of many of these metal monsters, such as Raptor (a powerful bird who kills its prey), Triton (the towering, trident bearing Merman of Greek legend), RAM (no guesses needed here), Jeep Gladiator, and Cannon.
To make matters worse, these vehicles are getting even bigger. For instance, Ford boasts of their top selling offering's 'wider stance', claiming that 'Ranger's muscular and athletic design is now 50mm wider. With new fenders and larger wheel arches the next-gen Ranger has a more dramatic sculpted appearance.' The Everest is clearly big and bold!
We know that consumers are responding to these messages. Recently, I spotted an SUV sporting the licence plate Big Cox.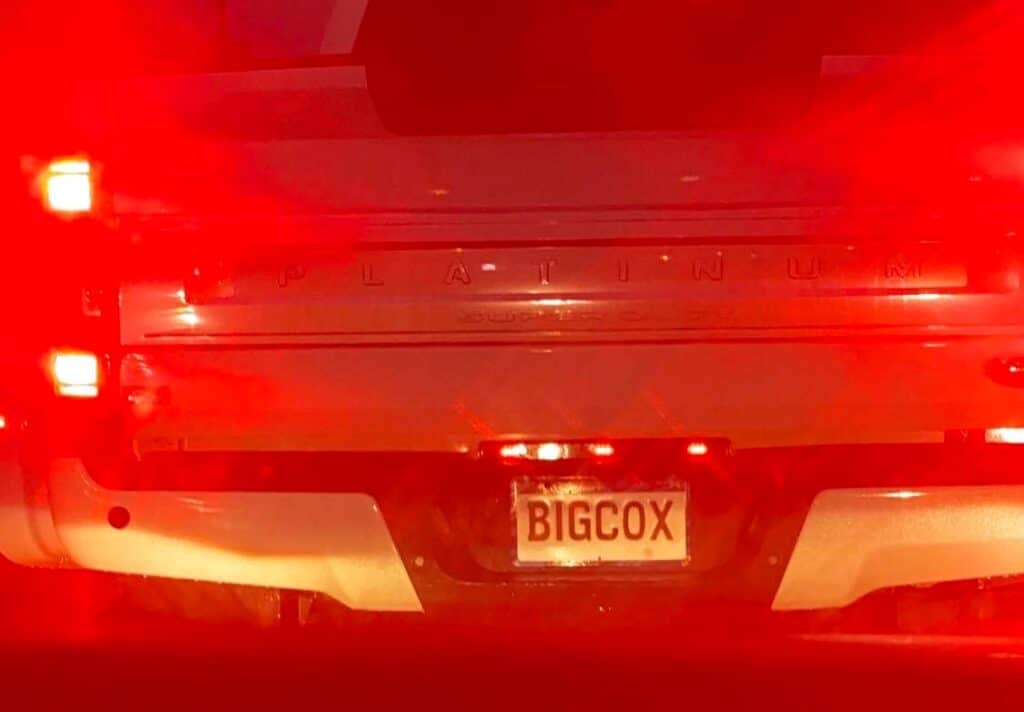 And while on the theme of size, often these vehicles are advertised, in a wonderful piece of marketing circularity, as more comfortable for larger drivers and passengers, thus ensuring an ever-expanding consumer market in both senses! In the latest TV advertisement for Ford Rangers, we are told "everyone needs one".
The British Medical Journal concludes that SUV ownership will reduce only if the price of the vehicle truly reflects their cost both to the environment through pollution and to pedestrian and public safety through impact.
The transition to electric vehicles may not necessarily solve this problem. Currently, there is a range of very large electric vehicles being sold or on the drawing board. Not only are scarce resources used in their production, but they remain a safety threat on the road and when parked across footpaths.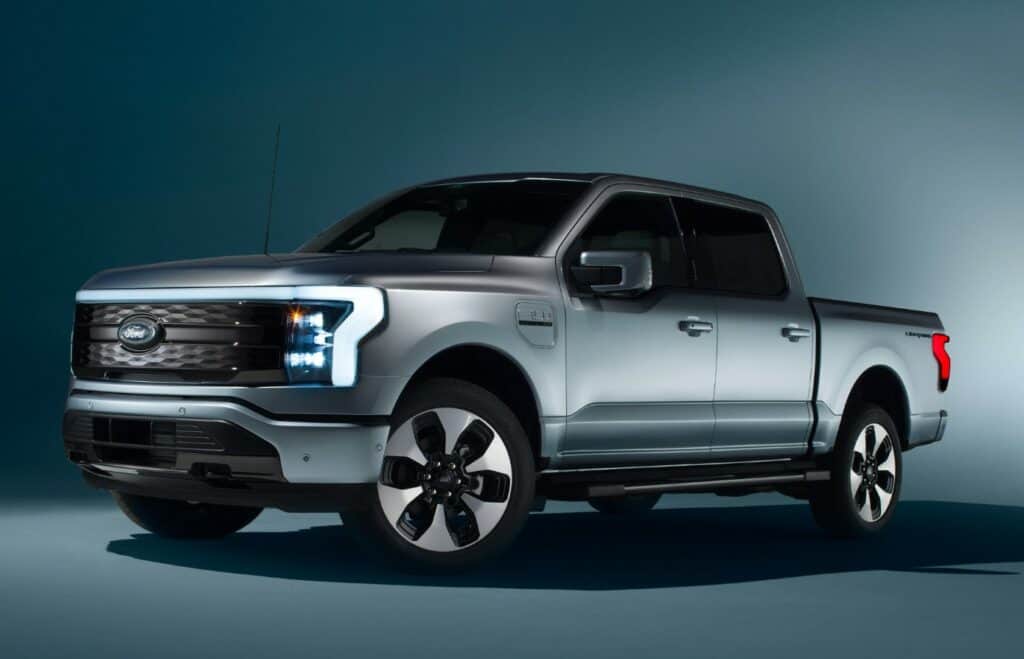 My preferred solution to the jungle warfare on our roads is to travel in even bigger, but more climate-friendly, vehicles, i.e., namely trains and buses!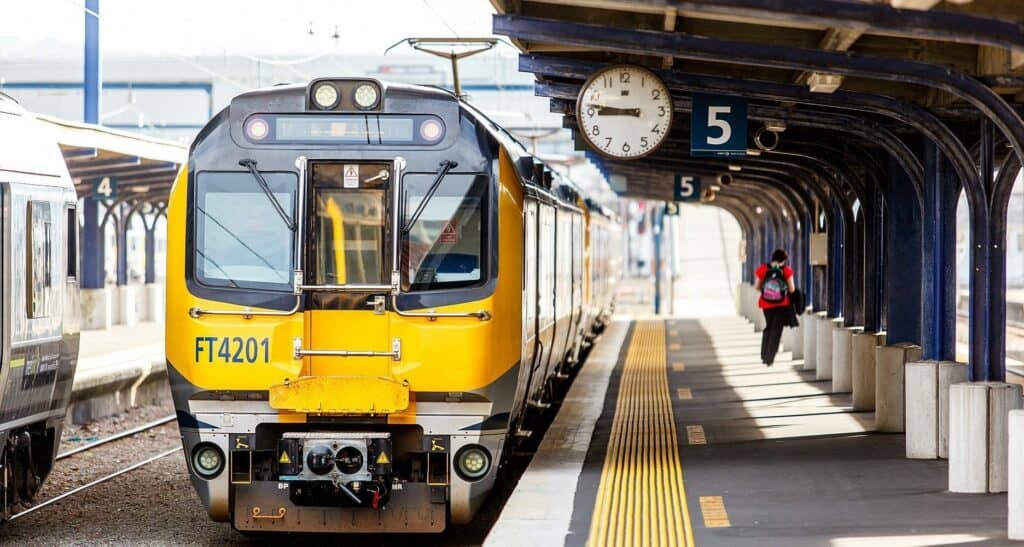 These have the advantage of consuming less carbon and are far, far safer for the environment. They also provide a connection, rather than a threat, to humanity. We are literally 'all in the same boat' or bus or train. Wellington writer Brannavan Gnanalingam describes the hostility towards other people often fostered by individual car travel and extols his preferred method of travel by public transport for the sense of connection it creates towards one's fellow travelers.
Looking to the future, there is little doubt that cars will continue to meet a need. But, in terms of public and environmental interest, they need to be smaller and more climate and road friendly.