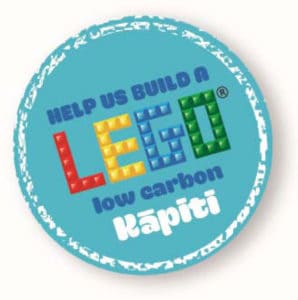 Project summary
Climate change is already presenting big challenges to our society. It's clear we need to cut greenhouse gas emissions to zero as fast as we can and by 2050 at the latest, all the while dealing with climate impacts like rising seas and stronger storms along with other trends in technology and society. We intend to show how we can step up to these challenges while making Kāpiti an even better place to live in a really fun, creative and engaging way.
By working collaboratively with builders of all ages and other supporters and sponsors from the local community we will create a 6m long by 1.8m deep model of the Kāpiti Coast in the year 2025. It will highlight all the ways we can meet the challenges of climate change.
The display will be assembled in a sealed display case in Coastlands Mall for the public to view from Easter 2018 for three weeks.
Our aim is to build community through this collaborative effort, help people improve their skills, foster their creativity and educate both the project contributors and those that see the completed display about the challenges we are likely to face in the future and how we can work together to overcome them.
Approach
There will be a series of weekend workshops in Feb and March to inspire, educate and upskill builders, and co-ordinate with them – e.g. allocate jobs and ensure separate models will gel together into a great final product.
Open to all from ages 5 up. (Minors must be accompanied by a guardian).
Workshops would involve free play with Lego for younger builders and show and tell session of models (either completed or works-in-progress).
Builders themselves need to provide the majority of bricks for their models, but some key parts will be supplied to them to help and reward them.
Prizes will be awarded for the best models.
The display will include the sea and a beach along the front, including a 'cut-out' in the front edge of the base for an undersea scene.
Photos will be used to record the models going into the display and who they belong to, so they can be returned later.
Models will include a mixture of buildings, vehicles, people, trees, animals and landscape features.
All participants will get a certificate to acknowledge their involvement
See ecotownbuildingcomp.com to see past projects
Further detail for builders/participants can be viewed here.
The sealed display case we have is 6.0m long by 1.8m deep with a painted backdrop of the Tararua foothills. We will be building a miniature version of the Kāpiti Coast in the year 2025. We intend to use the standard Lego 'minifigures' to bring the models to life. This means the scale will be extremely condensed, but by including major landmarks it will still be familiar and recognisable to visitors.
The model will include the coast, multiple settlements with town centres, open areas of farmland, nature reserves and parks, a river, the Expressway, shared path and train line.
At this stage we wish to include solar and wind power, a recycling plant, restored natural habitats and forests, medium density housing, lots of cyclists and facilities for them, public transport, recreational facilities like the Waikanae Pool and other public buildings, electric and autonomous vehicles, influences of different cultures, the effect of a growing and aging population (e.g. apartments and a hospital), different responses to sea level rise and more. The builders will have input to the overall plan and will have creative freedom with their own models. Feel free to include some craziness, drama and jokes!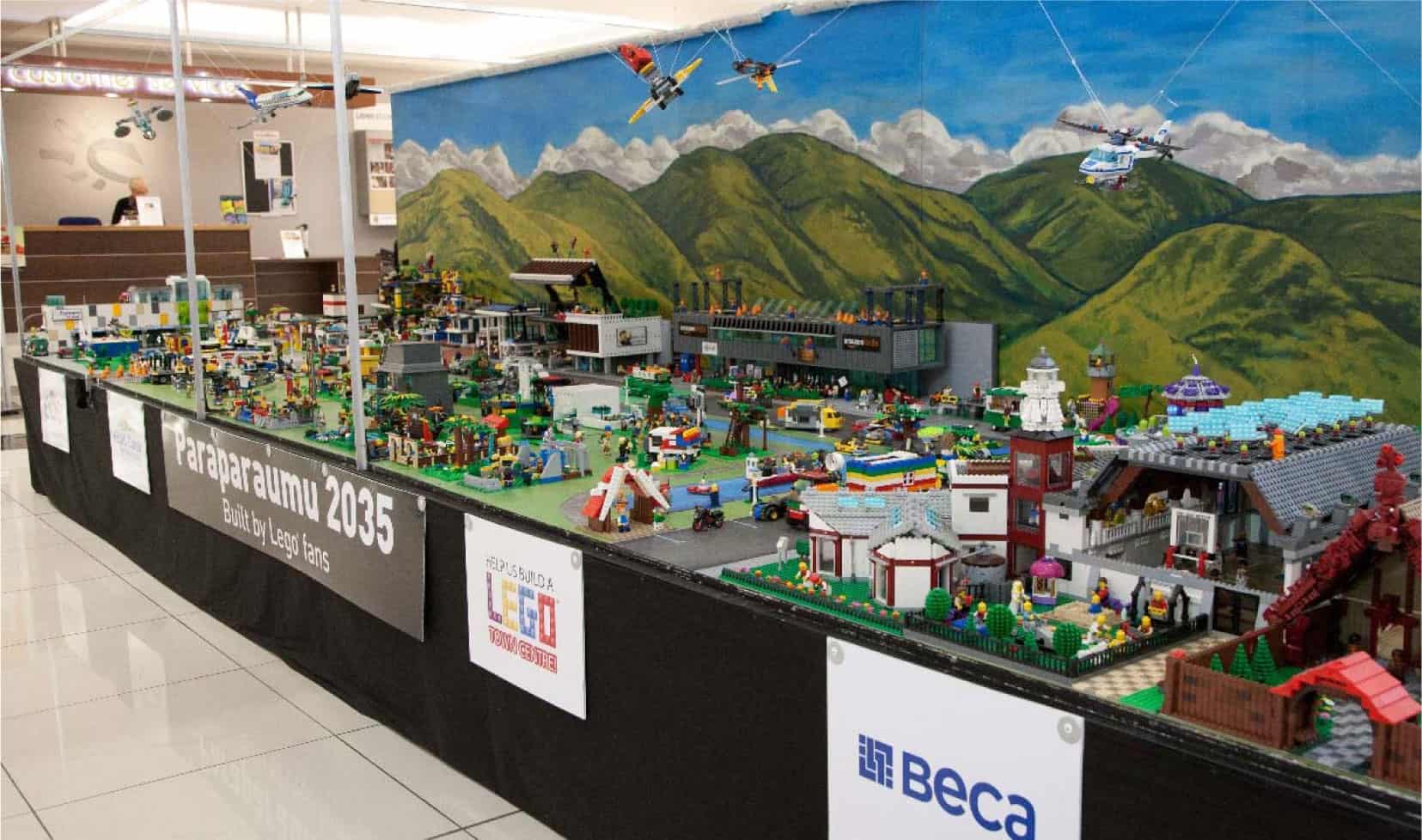 How it will work
Here is the master plan (LCK Lego Layout 2018 v04b) which shows where each model will go (numbered building plots) with a maximum size for the model specified.
Builders can volunteer to build any of the distinct features of the display we agree, but must judge carefully if it is something they can deliver (in terms of skill level and the bricks they have access to). Builders – complete this form to indicate what you want to do ASAP.
There will also be generic models like houses, shops and vehicles people can put their hands up to build, or have the job of building them allocated to them by the organisers.
Organisers have complete discretion regarding the allocation of jobs, but will be fair and inclusive.
Depending on the number of spaces and builders wishing to take part, participants will be able to take on multiple building jobs if they wish. Builders – complete this form to indicate what you want to do ASAP.
Builders will need to provide most of the bricks for their model themselves (i.e. build at home out of their own collection) but we will supply a small quantity of bricks for free to help – these can be particular parts you need but are short of. Participants can keep these bricks after the project ends.
Models will be carefully recorded, looked after and protected in a sealed case behind clear plastic to prevent people touching them and to ensure they are returned complete to the owners.
If you decide you will not be able to produce a model for the final display, please let us know as soon as possible you are pulling out.